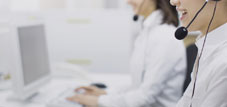 Free service hotline:
0757-8116 2395
Fax:0757-8116 2399
Add:No.2, Kewang Road, zone a, science and Technology Industrial Park, Shishan town, Nanhai District, Foshan City, Guangdong Province
E-mail:huihong@fshuihong.cn
Company news
Glittering | Huihong Industrial Hong Kong Asia Pacific Cosmetology Exhibition with Functional Packag
Announcer:Huihong Addtime:2019-11-13
On November 12, 2019, the first day of the Hong Kong Asia-Pacific Cosmetology Exhibition, the AsiaWorld-Expo, located at Hong Kong International Airport on Lantau Island, Hong Kong was crowded with popularity. Asia's most prestigious beauty exhibition was popular, attracting nearly 3,000 exhibitors, and the number of visitors on the first day Hundreds of thousands of people, Huihong Industry is no exception, this time brought more than a hundred kinds of packaging products to exhibit.
This time, a number of new technology eye creams were introduced for the first time, which attracted many brands and terminals from all over the world to come to understand. Intelligent technology is not a new word. For the establishment of Huihong Industry for 23 years, from the development of plastic molds to the provision of manufacturing technology, from ordinary plastic flips to functional packaging, it has always stepped on the road of intelligence to lay a solid foundation and lead Industry trends to build corporate influence with technology manufacturing.
One of the new products, the diamond ball body massage micro-shock eye cream called 4D electric eye iron. After a long time research and development by Huihong, this Hong Kong show debut became a star of the show! Many foreign customers stopped in the exhibition hall to discuss cooperation. This product combines science and technology into one body: body sensation, micro vibration + vibrating head rotation massage, which accelerates the absorption of essential nutrients and promotes microcirculation around the eyes. At present, it has applied for 4 national patents. Many customers at home and abroad are optimistic about this product, and 2020 will be a beautiful landscape in the US industry.
According to Mr. Zeng, the sales person in charge of Huihong, the exhibition hall has already received millions of orders on the first day. Next, he will lead the team to do a good job of sales and service to ensure delivery on time and volume. In addition to the domestic Hong Kong Asia-Pacific Cosmetology Exhibition and the Shanghai Guangzhou Beauty Expo, in 2019, Huihong Industry took functional packaging products to professional exhibitions in the United States, Russia, Italy, the United Arab Emirates, and South Korea. In 2020, Huihong products will be spread all over the world, allowing more users to understand Huihong's creation. I believe that in the future, Huihong Creation will become one of the brightest stars in functional packaging!