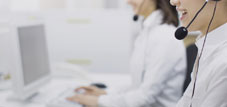 Free service hotline:
0757-8116 2395
Fax:0757-8116 2399
Add:No.2, Kewang Road, zone a, science and Technology Industrial Park, Shishan town, Nanhai District, Foshan City, Guangdong Province
E-mail:huihong@fshuihong.cn
Company news
Set off for happiness! Huihong employees' 2019 trip to Shaoguan is full of rewards!
Announcer:Huihong Addtime:2019-11-06
From November 4th to 5th, 2019, in order to enrich the cultural life of employees, Huihong Industry organized a two-day tour of Shaoxuan Danxia Mountain with more than a hundred employees, allowing employees to temporarily suspend their work and busyness, and enjoy the fun of mountain and water sightseeing! It is understood that such tourism activities are held every year, and are led by the boss himself, which is of great significance and allows employees to fully feel the company's humane care.
An ascent race
Danxia Mountain, a well-known 5A-level scenic spot at home and abroad, is famous for its unique Danxia landforms. After taking the cable car up the mountain, walking a distance to the top of the mountain, many colleagues took out their mobile phones and felt the gift from nature. Many colleagues have come before, and I feel that the meaning is different every time. Shan Gao is a man-made peak. The difficulty in work is not to turn over one mountain after another. The valuable thing is to always maintain an empty glass of humility in order to reach the ascent. Telephoto location.
A feast
Eating, eating, eating ... Visiting the beautiful scenery of Danxia, eating local specialties, stir-fried Shankeng snail, Danxiashan tofu, cold water pork belly ... The most famous is Shankeng snail, which is not the same as the snails you usually eat In the same way, it was brought up by local Shimizu, green and pollution-free, and the quantity is only small enough to supply the local market. It can be seen that it is a rare gourmet food that has made colleagues feel addicted.
A baptism of the soul
"The Bodhi tree has no tree, neither the mirror nor the Taiwan, there is nothing, and where to provoke dust." When I came to Nanhua Temple, the birthplace of Master Huineng, my colleagues visited Nanhua Temple with a reverent heart, and actively Listening to the director 's sister 's narration of past allusions, it seems that she is looking through a volume of historical scriptures to appreciate Buddhist beliefs and inheritance, bringing positive meaning to daily work and life.
The two-day tourism activities are both enriching and happy. It is also a way of relaxation. It brings more incentives and learning processes to Huihong people. In the development process of an enterprise, it requires the concerted efforts of all my colleagues, and the company needs development. , Huihong tourism activities will continue, looking forward to the next happy trip of Huihong people!